By Invitation Only!
This isn't publicly available, but because you've been invited here by us or one of our associates you can take advantage of this special offer for a limited time only.
...but you'll need to hurry if you want in because ...once we reach a certain number of members we are going to just close the doors to this opportunity.

Watch the quick video for full details but to save you even more time here's what you get...

Every month you'll be able to download TWO brand new exclusive list building packages! These are 100% original creations just for Automated List Profits members to use and profit from. You cannot find these available elsewhere.
You are the only one who will ever have editorial rights to these reports. This means you can brand them to make them your own, edit the content, promote your own products or affiliate programs inside them, and do just about anything else you like with them except claim copyright. (see full license details further down this page)
Each done for you package includes:
TWO Fully editable professionally written reports in word doc & ready to go PDF version! (a good exclusive report would cost you at least $100+ anywhere else just for one report...you are getting TWO!)

Ready to upload lead sucking squeeze page with professional graphics! (Includes the editable psd files and saves you hundreds of dollars every month if you hired this out)
Affiliate research on 3 top selling ClickBank products that fit with each report! (We've gone over the entire Clickbank marketplace and compared commissions, gravity, rankings, average sales amounts as well as going over sales pages to avoid overly hyped up products to find you the best products to make real money from. This saves you hours of time each month.)
Keyword research on the report topic done for you! (You get fully detailed reports showing the competition, global volumes and monthly searches on the most related keywords for each report as well as keyword lists to save you countless hours of your time.)
7 Copy/Paste follow up emails you can stick in your autoresponder to send to your new subscribers promoting those 3 top selling Clickbank products! (These are all ready to just copy and paste from notepad into your favorite autoresponder system, just change the affiliate links inside to yours, add your name and you're done.)
All you need to do is add your Clickbank ID to the affiliate links, upload everything and start sending traffic to your squeeze page!
Heck, you can even see a sample report by using the sample link below
---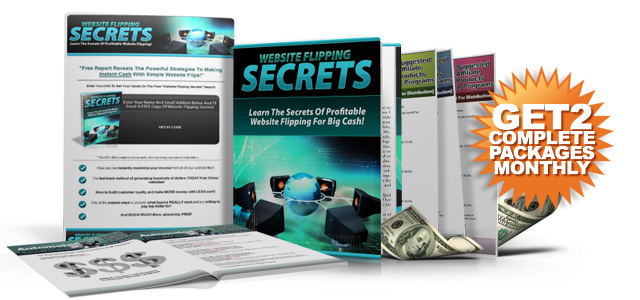 Want To Download A Sample And Check Out The Process First?

As you can see, if you tried to do this all yourself you're looking at days and even weeks of your time just getting one of these ready made packages together.
If you outsourced this yourself you'd be looking at anywhere from a few hundred to a few thousand dollars of your hard earned money every month.
We both know you have better things to do with your precious time and hard earned money right?
For just a small monthly payment of $37/month you can let us do all the work for you so you can just focus on building your lists and profiting more from them.
But here's the catch, we do plan on limiting memberships to this new service simply because we don't want the market place to be flooded. We also want to provide the best service to you so by keeping a lower number of members we can focus on helping you grow your business better.
After we reach a certain number of members this offer will be closed.
In fact you cannot even get in from the main site (automatedlistprofits.com) but only through this private invite page that you got directly from either us or one of our associates.
You can also put your mind at ease by knowing that this is totally risk free for you. If for any reason you decide this is not for you then you can rest assured that we'll refund all of your investment back without hassle or any hard feelings. Take a full 60 days to try this system out. If at any time during that time if you feel things aren't working out just submit a ticket at our help desk and you'll get 100% of your money back.
And there's even more great news... After completing your purchase there's no need for you to wait weeks for your product to arrive in the mail, you can download these packages in less than five minutes from now.
We're really looking forward to working with you and hearing about your success. And we're confident that armed with these list building packages you will save yourself countless painful hours of doing it all yourself and/or spending thousands of dollars outsourcing it all.
Everything inside is ready and done for you!
It's going to help your business out by SAVING YOU TIME & MONEY - And we're guaranteeing it, so hit the 'Add To Cart' button above right now and we'll see you on the inside...

---
Best of Success,
Here are the license terms of the editorial rights for each report you get:
You Can:
1.) You Can Use This Product Yourself
2.) You Can Sell This Product at a Price Point Determined by You.
3.) You Can Give Away The Product (NOT The Source Code Files) To Your Subscribers, Members or Customers as a Bonus or Gift.
4.) You Can Add This Product to a Membership Site or Bundled Within a Product Package as a Bonus.
5.) You Can Modify the Product Anyway You See Fit To Add/Remove Content or Make It a Brand New Unique Product, Break It Up Into Articles, Email or Online Course Lessons.
6.) You Can Rebrand, Rename, Redesign The Product & Create New Graphics to Call It Your Own.
You Cannot:
1.) You Cannot Give Away, sell or transfer the Editorial Rights to any third party.
2.) You Cannot Use the names of Simon Hodgkinson or Jeremy Gislason in any of your marketing, advertising or promotional campaigns.
4.) You Cannot Claim Copyright
5.) You Cannot Sell Private Label Rights, Master Rights or Resell Rights to this Product in any form.